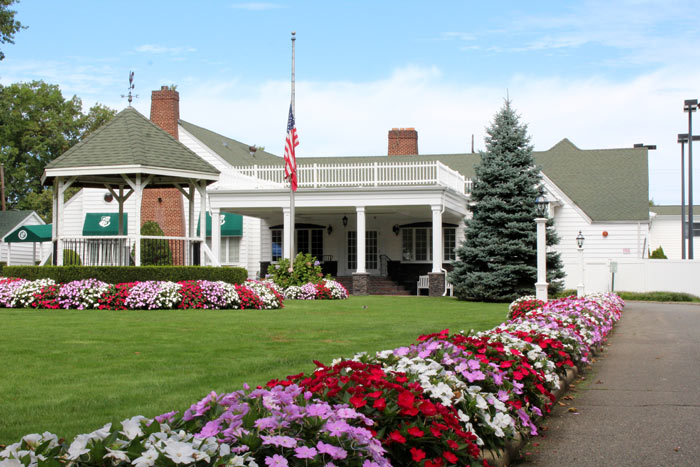 Step through the doors of The Stewart Manor Country Club and immerse yourself in the magnificent history this timeless building has to offer. Stewart Manor Country Club opened its doors in 1927 to the residents of Stewart Manor as a neighborhood country club with tennis courts and a swimming pool. The club hosted a number of social events in early days including Saturday Night Dinner Dances and an annual masquerade ball. The club also hosted many private functions throughout the years including weddings, anniversaries, and all other occasions that call for celebration.
The Stewart Manor Country Club is a beautifully renovated catering facility located in Western Nassau County, New York. We truly understand that everyone has different desires, needs, and budgets.
Our professional event planning staff will take your ideas, tastes, likes, dislikes, colors, decorations, food choices, etc. into consideration, and give you what you want, when you want it, and how you want it. We take pride in "Doing It Your Way"!
At Stewart Manor Country Club, we only hold one event at a time, so on your special day, the entire manor and its grounds are just for you and your guests.
The Stewart Manor Country Club was truly a convivial social setting since the Roaring 20's.Now almost 90 years later, through some meticulous restorations, the Stewart Manor Country Club has opened its doors to the public to host your special events in this historic venue. From the original plush landscape of the great lawn to the opulent stone carved fireplace in the Grand Ballroom, your guests will feel welcomed to relax and enjoy rustic elegance as you celebrate the special moments in your life. Come see how we can assist you in planning these moments as we focus on one event at time, yours.
Stewart Manor Country Club, be enchanted by the past as you celebrate your future.